Which Used Honda SUV is Right for You?
Whether you're needing a used car big enough for your friends to fit in, or one with enough room for your family, a used Honda SUV at Hendrick Honda of Charleston in South Carolina is the right choice for you. When it comes to used Honda SUVs, they are known to have a history of reliability and come at an affordable price. Plus, each one offers plenty of practical space and since they are affordable, you don't have to be concerned with high monthly payments.
If you're interested in knowing more about the used Honda SUVs currently being offered, continue reading below.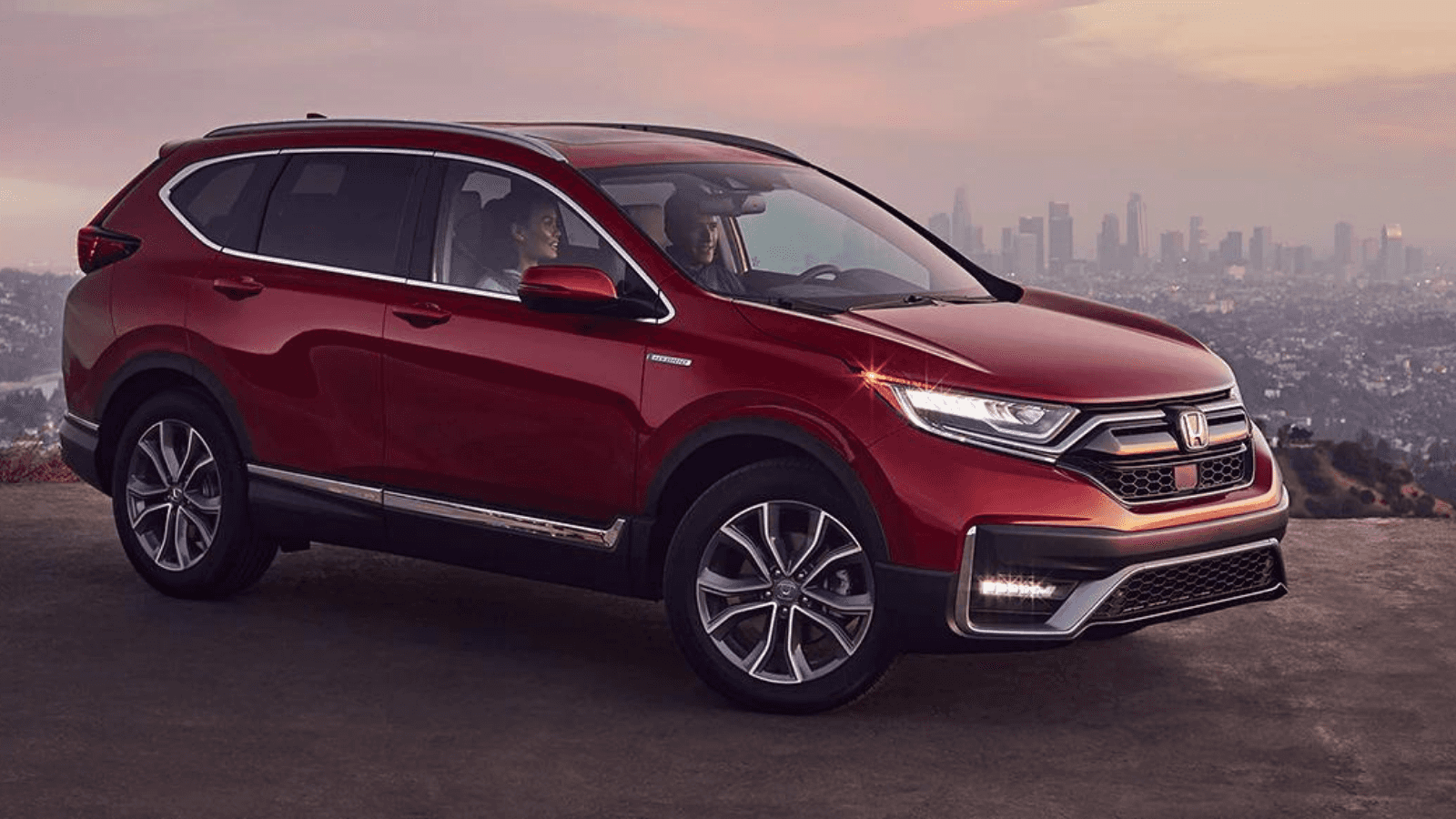 Used Honda CR-V: The SUV with Versatility
The used Honda CR-V is a great choice for families, and it can also be a reliable option for a teenager or average driver. Whether you're needing it for a weekend getaway with friends or to travel to a soccer game with family, now is the perfect time to buy a used Honda CR-V. Plus they are not expensive to maintain, repairs are low-cost, and you won't constantly have to go to the mechanic if you keep up with routine maintenance
The Honda CR-V produces lively acceleration and a pleasant ride, paired with good gas mileage. Once you open the doors of a used Honda CR-V, you instantly feel like you're in an upscale car due to its beautiful interior. Both rows of seating are comfortable, have plenty of space, and the cargo hold is substantial.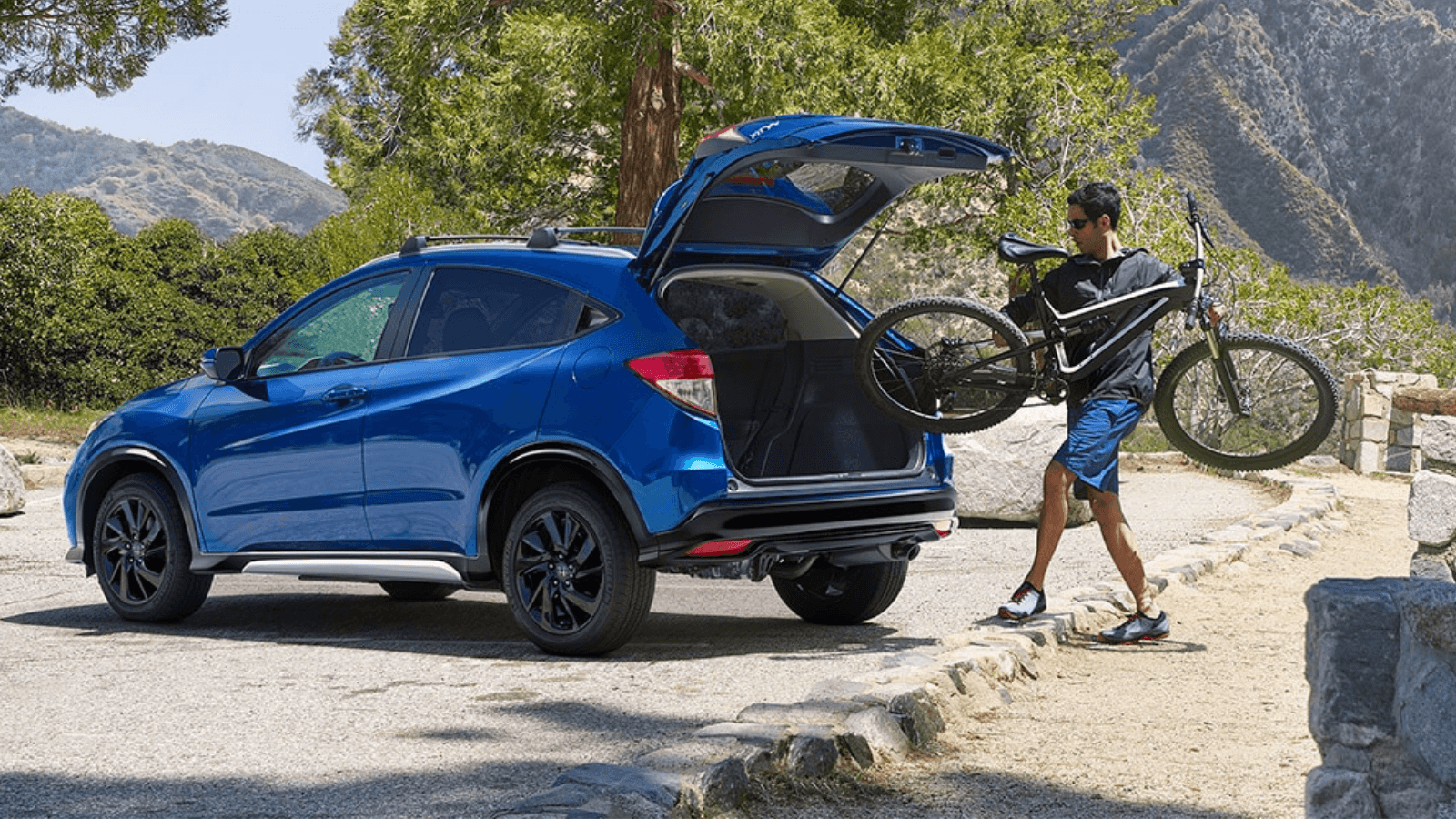 Used Honda HR-V: The Crossover SUV for You
When you're looking for a subcompact crossover SUV that has it all, this is the right one for you. The used Honda HR-V carries over to 2022 with no new changes and is part of the first HR-V generation introduced in 2016.
When it comes to cargo and passenger space, don't be fooled by the size of this Honda because it offers plenty of both! The interior is well designed and includes user friendly controls. The high fuel efficiency draws people in because the EPA estimates that a Honda HR-V can get up to 30 mpg in a city or on a highway.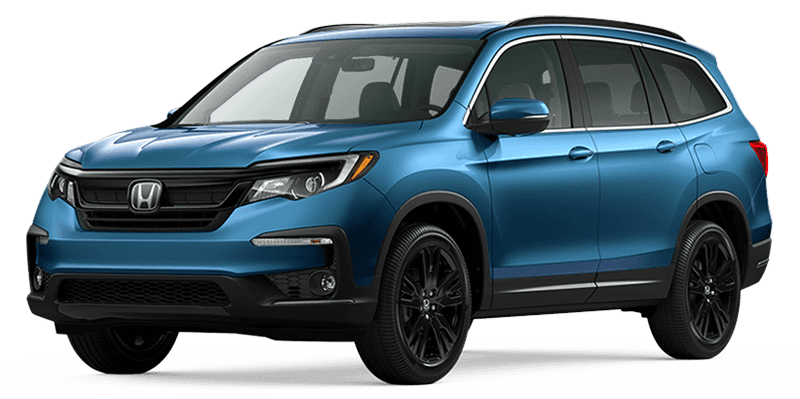 Used Honda Pilot: More Standard Features
If you like the practicality of a minivan, then you will like the used Honda Pilot. It's respected because it's safe and a Honda you can fully trust. You can even sit up to eight people at a time and go on off-road adventures.
Fall in love with the Honda Pilot because it includes popular features, like LED headlights, an 8.0-inch touchscreen, Apple CarPlay, and Android Auto. Every Pilot has a 3.5-liter V6 engine that generates 280 horsepower, along with a 9-speed transmission that is automatic.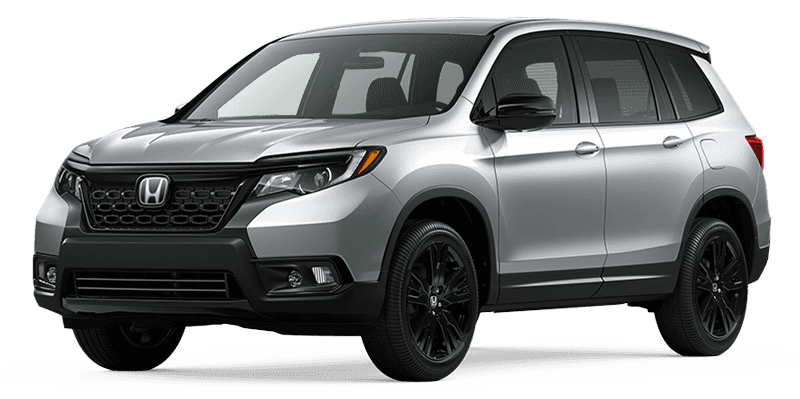 Used Honda Passport: Supremely Practical
If you're looking for lots of cargo space that comes with passenger accommodations, you should consider buying a used Honda Passport. All models come with driver-assistance technology such as adaptive cruise control and lane-keeping assist.
When looking inside a Honda Passport, you will see that it can hold up to five people. The front and back seats offer wide and comfortable space, and the front seats even come with an armrest that can be adjusted for extra comfort. Also, there is plenty of interior storage space because it comes with bins, including a center-console bin.
Used Honda SUV for Sale Near Charleston
Does a used Honda SUV seem like the right fit for you? Come check one out if you're in Charleston or surrounding areas like Mount Pleasant, Summerville, and The Citadel! Afterwards our friendly customer service is on standby to answer any questions you may have. Also you can feel secure knowing once you purchase a used or new car at Hendrick Honda of Charleston, our trustworthy service department is here for any future maintenance or repairs. Stop by for a test drive or you can contact us or schedule an appointment today! We look forward to meeting you!