2020 Honda Pilot: Is the Pilot the Right Choice for My Family?
Do you have kids, pets, or both? Do you have endless errands to run and not enough trunk space and seats to handle it? Can your current vehicle handle a family road trip? The 2020 Honda Pilot can help because it's classification as a midsize 3-row crossover SUV makes it perfect for a family lifestyle.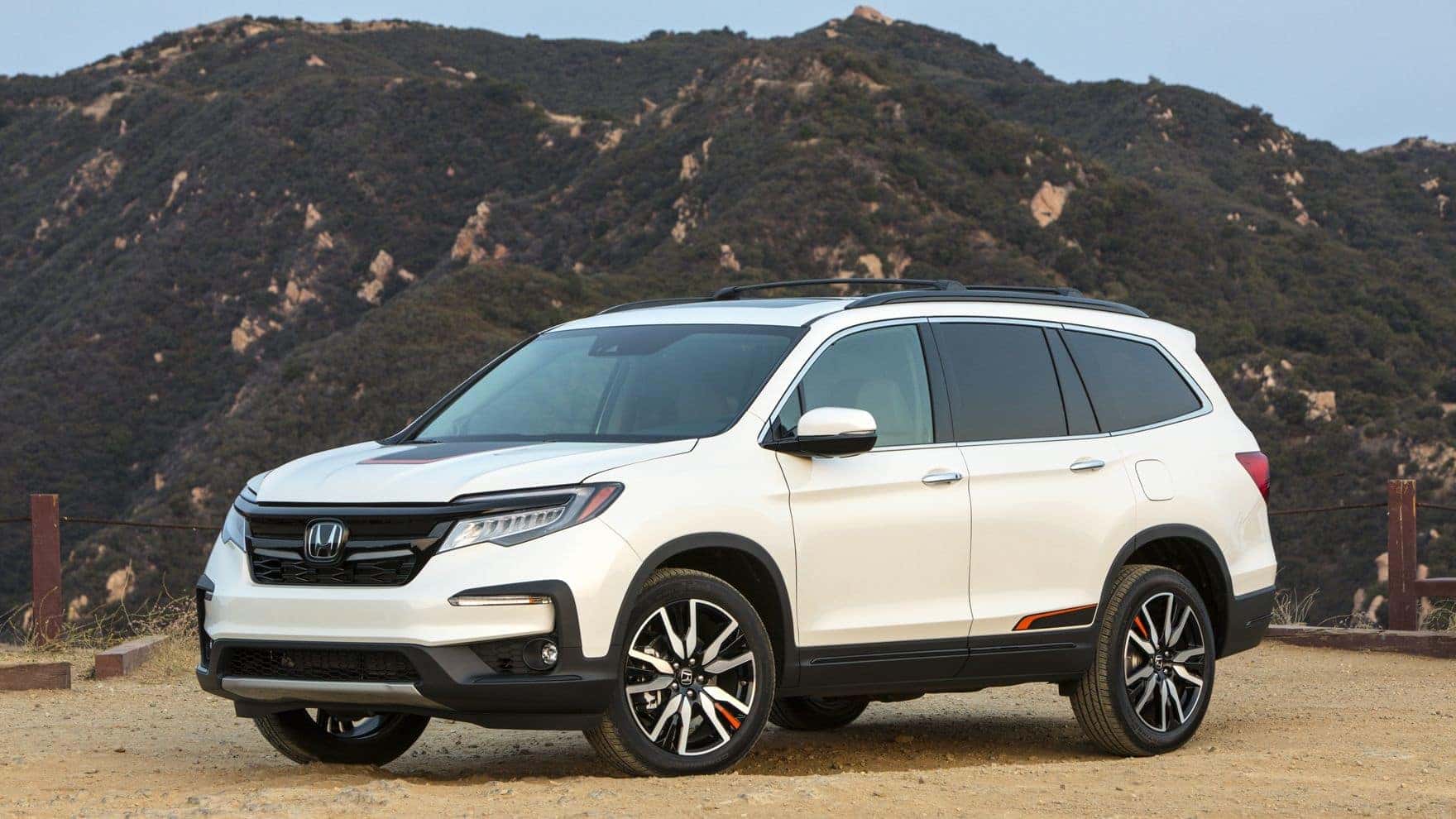 What type of seating is available in the Honda Pilot?
The Honda Pilot is the perfect family SUV for someone wanting to cruise around town with their family and friends and store those large grocery hauls with ease. There's no need to worry about space in this 7-8 seater SUV. Depending on which of the six Honda Pilot trim levels available, you'll be able to customize the seating layout to work best for your family. Some buyers will prefer the captain's chairs in the second row while others prefer to have that extra seat for friends, pets, or family.
Is the Honda Pilot SUV safe?
Yes, the latest 2020 Honda Pilot features some of the latest safety technology Honda has to grant you additional peace of mind. For example, Honda Sensing®, which provides safety and driver-assistive technologies, is available on each of the six Honda Pilot trim levels. This way, you'll be more connected and in tune with the road than ever. Whether you're dropping your kids at soccer practice, taking a road trip, or teaching a teenager the drive – the 2020 Honda Pilot is here for you.
How much can the Honda Pilot tow?
If your family is looking to tow a small load to the beach or is hoping to help a child move to college, the Pilot SUV is there for you with a towing capacity falling between 3,500 lbs and 5,000 lbs. If you opt to go with the 2WD drive model, you're looking at a maximum weight of 3,500 lbs. However, if you choose AWD, towing a load of up to 5,000 lbs should be a breeze! Now, if you find yourself needing to tow heavier loads on a more frequent basis, consider taking a look at other Honda options!
Honda has created reliable, sturdy, and long-lasting SUVs for years, and that reputation isn't something that's taken lightly. We understand that your most precious cargo rides with you every single day. Whether you're bringing a new baby home from the hospital or preparing your teenager for their driving test – the 2020 Honda Pilot is there. It's built with technology, comfort, and performance features to make driving simple and fun.
If you're interested in test driving the 2020 Honda Pilot or would like to learn more about the individual Pilot LX, EX, EX-L, Touring, Elite, or Black Edition trims, a member of the Charleston Honda team near Mount Pleasant and Summerville would be happy to help. Take a look at our new Honda Pilot SUV inventory, and contact us with outstanding questions or for guidance!