2020 Honda Pilot: All About Performance and Technology
Honda offers a wide range of SUVs to accommodate the many different lifestyles of drivers in the Charleston area. Whether you're searching for a family SUV or simply a vehicle that gives you more space – Honda has something for everyone. One of the larger SUVs available is the 2020 Honda Pilot. The Pilot is a three-row vehicle with a seating capacity of up to eight people which makes it a worthy alternative to a minivan. Let's dive into the performance and technology features that make the Pilot SUV a standout in the market.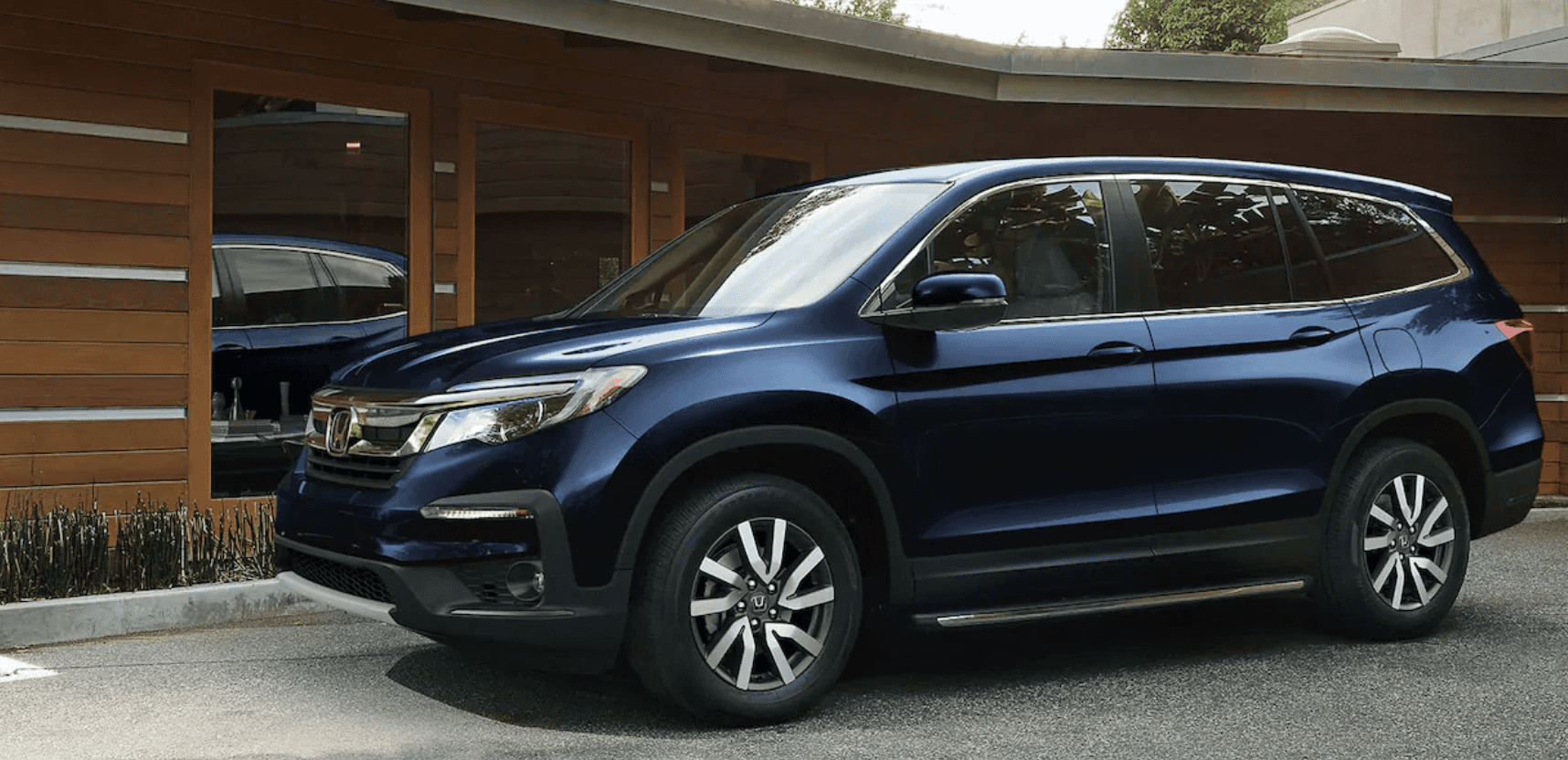 Standard features of the Pilot include automated emergency braking, lane-keeping assist, and V-6 engine make it a top choice for SUV buyers. The advanced technology has enhanced the safety of the vehicle, making it a no-brainer for families. Meanwhile, the standard V-6 engine means you'll be cruising the Charleston highways with confidence, speed, and power.
How Many Pilot Trim Levels are Offered?
The new 2020 Honda Pilot lineup consists of five trim levels, featuring a new top trim level called the Black Edition. The Black Edition Pilot includes some standard features and some design upgrades such as black-out exterior bits and red interior accent colors.
The trim levels from base to top are in the following order: Honda Pilot LX, EX, Touring, Elite, and Black Edition. The Honda Pilot Touring model is also unique since it's the only Pilot trim with a nine-speed automatic transmission. This transmission enhances the V-6 engine's capabilities and increases fuel efficiency.
2020 Honda Pilot Engine and Transmission
A powerful V-6 engine is standard across all Pilot trim levels, and all trim levels except the Touring come with a standard 6-speed automatic transmission. Only the Honda Pilot Touring comes with a 9-speed automatic transmission. You'll also find that the standard MPG is roughly 19 city and 27 highway. You'll also find that all-wheel-drive is available on the Pilot LX through Touring and is standard on both the Elite and Black Edition. Our engineers wanted to build an SUV that is ready to handle tough terrain. This way, you'll enjoy each adventure without worry. Honda is proud to offer these standard performance features to all 2020 Honda Pilot owners to make every drive a smooth ride.
2020 Honda Pilot Technology Features
When it comes to Pilot technology, our engineers wanted to create features that enhanced your everyday driving experience. After all, Charleston drivers spend a great deal of time commuting and driving around town, so comfort and convenience are must-haves in an SUV.
Connectivity features like *Apple CarPlay® or *Android Auto™ make driving safer since you'll be able to get directions, send or receive texts, and more! These features are standard for the EX trim and above. You'll also have peace of mind with our *multi-angle rear-view camera. You'll be able to see from three different perspectives: normal, top-down, and wide. This way, you'll be even safer backing out of tight parking spaces and more.
Overall, the 2020 Honda Pilot has a lot to offer any family looking for an 8-seater SUV capable of handling road trips, carpools, grocery hauls, and more. Hendrick Honda of Charleston has an extensive selection of Pilot models and trims to choose from, so check out our Honda Pilot inventory or continue your Pilot research with us. Contact our team to schedule a test drive or ask follow-up questions.
*Disclaimer: Depending on use, Apple CarPlay can share certain user and vehicle information (e.g., vehicle location, speed and other operating conditions) with the connected iPhone. See Apple's privacy policy for details regarding Apple's use and handling of data uploaded by CarPlay. Use of CarPlay is at user's own risk, and is subject to agreement to the CarPlay terms of use, which are included as part of the Apple iOS terms of use. CarPlay vehicle integration is provided "as is," and Honda cannot guarantee CarPlay operability or functionality now or in the future due to, among other conditions, changes in CarPlay software/Apple iOS, service interruptions, or incompatibility or obsolescence of vehicle-integrated hardware or software. See dealer for details. Only use CarPlay when conditions allow you to do so safely.
*Disclaimer: Depending on use, Android Auto can share certain user and vehicle information (e.g., vehicle location, speed and other operating conditions) with Google and its service providers. See Google privacy policy for details regarding Google's use and handling of data uploaded by Android Auto. Use of Android Auto is at user's own risk, and is subject to agreement to the Android Auto terms of use, which are presented to the user when the Android Auto application is downloaded to the user's Android phone. Android Auto vehicle integration is provided "as is," and Honda cannot guarantee Android Auto operability or functionality now or in the future due to, among other conditions, changes in Android Auto software/Android operating system, service interruptions, or incompatibility or obsolesce of vehicle-integrated hardware or software. See dealer for details. Only use Android Auto when conditions allow you to do so safely.
*Disclaimer: Always visually confirm that it is safe to drive before backing up; the rearview camera display does not provide complete information about all conditions and objects at the rear of your vehicle.