Best Honda Sedans in Charleston
If you find yourself in the market for a sedan that offers reliability as well as an exceptional exterior design, look no further. Hendrick Honda of Charleston is proud to offer a stunning selection of Honda sedans to fit the needs of just about anyone! Whether you are searching for something sleek and sporty like the Honda Civic, or something elegant and majestic like the Honda Accord, we've got you covered! While both of these Honda sedans have countless features that provide comfort, convenience, and safety you may be wondering which is better? Well, the answer is quite simple-they both are! Deciding between your next Honda sedan isn't a matter of which is better, but rather which is better to fit your individual needs. Read more below on some of the notable differences to help you better understand your options of Honda sedans for sale at Hendrick Honda of Charleston!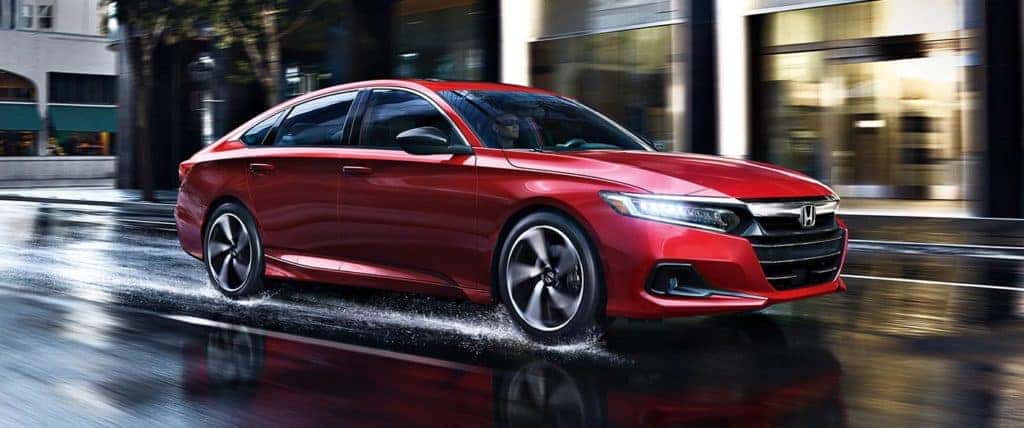 Size of the Honda Civic Vs. the Honda Accord
It's no secret that when it comes to picking the perfect vehicle, the size and space of the vehicle cabin definitely play a role in your selection! The new Honda Civic and Honda Accord are both athletic, powerful sedans with seating capabilities of up to 5 people to accommodate for friends, family, and even your pets! The roomy Honda Civic sedan has an 8-way adjustable power driver seat, headroom up to 39.3 inches, front-seat legroom of a generous 42.3 inches, and rear-seat legroom of 37.4 inches. This comfortable sedan also offers a spacious trunk cargo volume of 15.1 cubic feet! Whereas compared to the sizeable Honda Accord, which has a 12-way adjustable driver seat, headroom up to 39.5 inches, front-seat legroom of 42.3 inches, and rear-seat legroom of 40.4 inches to give your passengers a few extra inches of space. The Honda Accord also offers a trunk cargo volume of 16.7 cubic feet! Overall, if you are searching for a sedan that is both comfortable and agile, the new Honda Civic is the perfect choice for you, and if you are seeking a sedan that is still powerful but offers more space, the new Honda Accord is the perfect choice for you!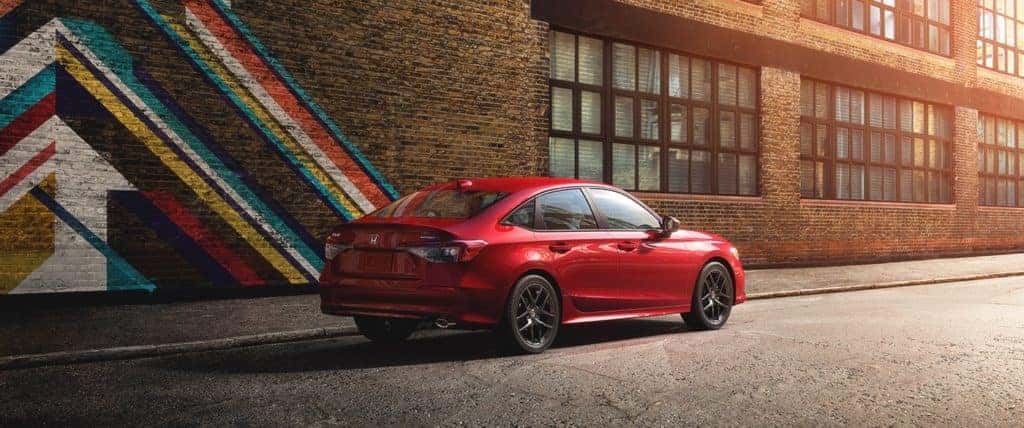 Technology and Safety Features in the Honda Cars
Technology nowadays is arguably one of the most important features when it comes to choosing the perfect vehicle. Luckily, at Hendricks Honda near Summerville, we have a great line-up of Honda Sedans with tons of updated technology for your convenience. Both the sporty Honda Civic and stylish Honda Accord will come equipped with Apple Carplay® and Android Auto™ capabilities and Honda Sensing® Safety with Driver-Assistive technologies. Included in the advanced Honda Sensing® technologies package are a collision mitigation braking system, road departure mitigation system, adaptive cruise control, lane-keeping assist, forward collision warning, lane departure warning, automatic high-beams, Honda LaneWatch™, and much more! For added convenience, the Honda Accord will also come equipped with blind-spot monitoring, low-speed braking control, and a head-up display! Give us a call today at Hendrick Honda of Charleston to schedule your test drive in one of our new Honda Sedans!